Bridgeview Winery
16995 N. Applegate Rd
Grants Pass, Or 97526
(541) 846-1039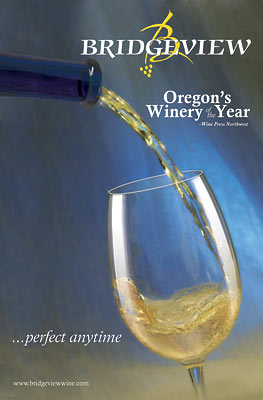 Bridgeview Winery will be having a beautiful site location available soon for all of your wedding, events and special celebrations, at their Applegate Valley winery on North Applegate Rd.
We are happy to announce that we are now able to begin scheduling at the Winery for weddings & events that will be taking place starting in July . To schedule your wedding or event please call us at (541)441-2905.
Once the final completion of the venue is done we will be posting pictures of the entire site location. It is beautiful, serene, with a pond, landscaping and a beautiful deck which will have a light cover over the top to protect you and your guests from the sun.
We are looking forward to having many beautiful weddings & events there.